The great frosting meltdown
This is my second attempt at a cupcake bouquet. Pretty isn't it? Before you go looking for a picture of the first attempt, let me tell you that there isn't one because it looked awful. I mean I have a picture but I'm too ashamed to post it up. On second thoughts though I will post it up as it might explain why I'm so pleased with my later attempt.
It's been one disaster after another with frosting lately. The cupcake bouquet was meant to be a birthday present for a good friend. So you can imagine my horror when my thoughtful, beautiful and delicious gift, only met two of the three requirements and failed at a most important requirement. Needless to say the birthday present was very, very late.
I think its a combination of the weather, the icing sugar and the food colouring used that has contributed to the great frosting meltdown as I call it.
I usually do most of my cooking in Sydney, Australia. The weather is cooler and a lot drier than in Kuala Lumpur, Malaysia where I have been living, while helping mum sort out the house and move into an apartment. Most of the recipes I use come from a place where the weather is cold and dry. So the fat and liquid content tend to be slightly higher to keep the frosting in a malleable state. In my first attempt, I made a marshmallow frosting as I was worried butter cream would be difficult to work with in a warm climate as the fat content is so high. I had butter cream on the brain as most of the piped flower tutorials I have been watching, use butter cream.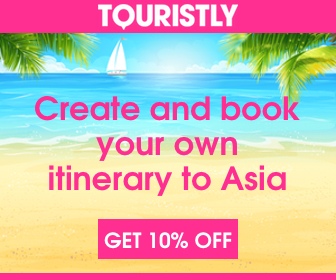 Marshmallow frosting has no butter and I had made marshmallows successfully before. So I thought it would be all good. It tasted delicious but it didn't hold up in the heat and my piped flowers just slumped and slid all the way down the cupcake cases. I suspect that the food colouring I used also contributed to the softer frosting. The colours were very watery and as mixed them in I may have removed some of the air and made it more runny. I should have placed the completed cupcakes straight away in the fridge too. I noticed that once I did this the marshmallow frosting hardened into a shell and stopped the slumping. I didn't do this as I personally don't like refrigerated cakes.
The cupcakes in my second attempt are a red velvet cake. Traditionally these cakes are iced with a soft cream cheese frosting. I tried the pipeable cream cheese frosting recipe from
www.recipegirl.com
. The frosting was meant to be firm enough to be piped but it was so runny that I just gave each cupcake a thin flat covering of the cream cheese frosting and then used butter cream to create the peonies and hydrangeas. Again please let me say I think the softness of the icing is due to the climate and humidity rather than the recipe.
I did some research into icing and frosting after this and found out that there are two types of icing sugars. One is called icing sugar and just contains sugar. This is recommended for royal icing. Then there is icing sugar mixture that is icing sugar mixed with cornflour (usually 3 percent of the volume is cornflour). This is recommended for butter icing and other types of frosting. I checked what I was using and realised it was icing sugar. I didn't think it would have made much of a difference for the marshmallow frosting as it uses similar ingredients to royal icing.
I think the icing sugar mixture however, would have made a difference to the cream cheese frosting. So when I went to make my butter icing, I added some cornflour to the pure icing sugar I had. I also followed the recipe for butter icing from my mother's cake decorating classes. It's very different from the usual method where you cream the butter and add the icing sugar mixture to it. In this recipe you decide how much icing sugar you need for your project and then add butter gradually to get a stiff pipeable frosting.
I suspect the butter in Malaysia contains a slightly higher water content too. So you need slightly less than the usual 2:1 ratio of icing sugar mixture to butter. I'm sure others have a different way of making stiff butter icing in a warm climate and I would love to hear about it. I was really pleased to discover a frosting that held its shape and that was easy to work with and have shared the recipe below. I have dubbed it the 'Warm climate butter icing recipe'.
I planned to make my cupcakes into individual ranunculus flowers but it ended up looking like a peony. Nevertheless was really happy with the result and I think I just have to keep practicing to achieve my ranunculus shape. I think a steadier hand with the piping and less fluting of the petals will achieve this. Practice makes perfect and I can't complain cause I will have more cupcakes to eat. I constructed the bouquet following the instructions provided on the
Queen of Hearts Couture Cakes
blog. I found it held the bouquet shape well, it was so much easier to decorate each cake individually before placing it into its holder in the bouquet and the tissue paper liners in each holder made it easy to pull out the cakes when you were ready to eat it.
I have also included the red velvet cake recipe that bakes into this ultra soft and moist cake that just dissolves in your mouth. It's so velvety that you can eat a cupcake in just a couple of mouthfuls. The recipe is from a book called Divine Desserts by Bernice Hurst. I hope you enjoy the cake. Don't worry if it's a very watery cake batter. It bakes into a beautifully moist cake.
Red velvet cake
(makes 16 cupcakes):
100g margerine
350g caster sugar
2 eggs
50ml red food colouring
2 tablespoons unsweetened cocoa
250g plain flour
1 teaspoon salt
225ml buttermilk
5ml vanilla essence
1 teaspoon bicarbonate of soda
1 teaspoon vinegar
Warm climate butter icing recipe
:
350gm of icing sugar
Pinch of salt
2 teaspoons of corn starch (white variety)
At least 200g butter ( you will not use all of this)
For cake
:
Heat oven to 180 degrees Celsius or 350 degrees Fahrenheit. Cream the margerine and sugar until fluffy. Beat in the eggs. Make a paste of food colouring and cocoa. Add to the butter mixture and blend well. Sift the flour and salt. Gradually add flour to the butter mixture, alternating with the buttermilk and vanilla. Stir in the bicarbonate of soda into the vinegar in a large spoon held over the mixing bowl as it foams. Add to the cake mixture and stir well. Pour the mixture into a jug and pour it into the cupcake cases to 3/4 full. Bake for 25 minutes or until a skewer inserted into the middle of the cupcake comes out clean. Remove from oven and allow to cool completely before icing.
For icing
:
Sift icing sugar, salt and cornflour into a mixing bowl. Add butter a spoonful at a time and mix into icing sugar until you get a mixture that looks like breadcrumbs. Remember you will not use all the butter. There will be some leftover. At this stage beat the mixture with an electric mixer. If the icing comes together into a stiff paste keep beating it until the icing sugar melts into the butter and it looses its grittiness. If the mixture is still crumbly, add a bit more butter and beat until it's a stiff smooth paste.